Aston Martin unveils Virtual DP-100 racer for Gran Turismo 6
Aston Martin is unveiling an exceptional new addition to the hugely popular PlayStation 3 exclusive racing game Gran Turismo 6 (GT6) in the shape of the Design Prototype 100 (DP-100) Vision Gran Turismo.
Developed in-house by the design team and led by Design Director Marek Reichman, DP-100 Vision Gran Turismo is a new, virtual-only GT racer that will be available for GT6 owners to download in July 2014.
Starting with nothing but the traditional 'blank sheet of paper' approach, the design team and design engineers worked for six months to create a sports car that clearly pushes the boundaries of what an Aston Martin could be.
Created utilising many of the same techniques as applied in the development of Aston Martin production sports cars - hand sketches and 3D modelling, followed by full realisation in the virtual world - DP-100 provides an exceptional level of detail with a fully functioning suspension system and state-of-the-art electronics.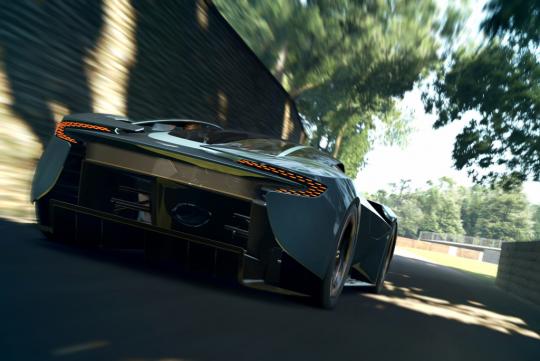 The twin-turbo V12 mid-engined racer offers up to 800bhp, endowing it with blistering performance fully in keeping with the high octane nature of the game.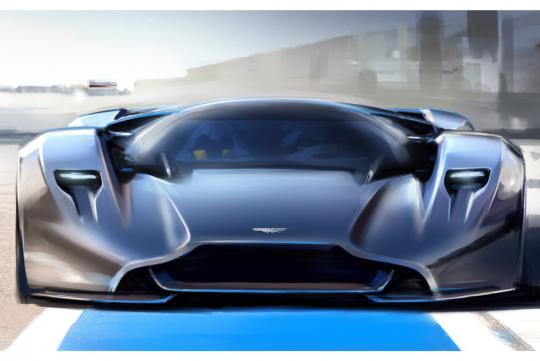 As with the CC100 Speedster Concept, much of the design cues visible in DP-100 could be featured in future sports cars.