Paul Walker judge sentences teen to 6 months in jail for stealing piece of wreckage
Entry posted by Deeq ·
3,787 views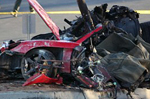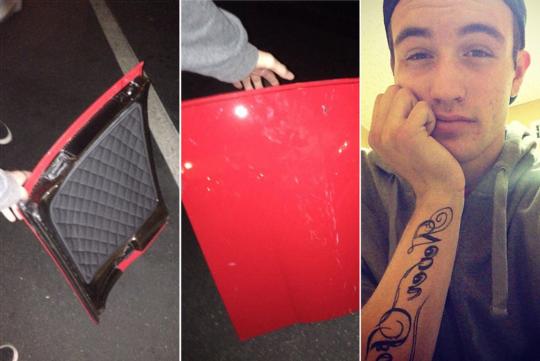 A judge has come down hard on an 18-year-old accused of stealing part of the wreckage of Paul Walker's crashed Porsche following the accident that claimed the actor's life last year.
Teenager Jameson Witty of Tujunga, California was sentenced to six months in jail on Thursday for the unconscionable act, after he and the second youth involved took a plea bargain. His 25-year-old accomplice, who lives outside of the state, is expected to be delivered the same fate when his sentencing takes place in October.
The two young men were caught on camera picking off parts of the wreckage of the Porsche Carrera GT at around 10pm on the evening of November 30, 2013, after the tow truck removing it from the scene in Santa Clarita, California stopped at a set of traffic lights.
Apparently hoping to cash in on the father-of-one's horrific death, the act was deemed heartless by many of the Fast & Furious star's fans. Having seen what happened, the tow truck driver headed straight for the Santa Clarita Valley Sheriff's Station, where he made a statement.
It read: 'At one point the driver of the tow truck stopped at the red light E/B Newhall Ranch Road at McBean Parkway. A witness saw a male exit a vehicle that was following the tow truck. The male grabbed a piece of the wrecked Porsche off the tow truck bed. The male drove away with the stolen vehicle part.'
Witty was held in lieu of $20,000 bond and the sheriffs recommended charges of grand theft and tampering with evidence.
Of course, the 40-year-old wasn't the only one to perish in the fiery crash, which shocked the world. His long-time friend Roger Rodas, who was driving the vehicle at the time of the incident, also died on impact when the high-powered sports car spun out of control while driving around a corner, crashing into a concrete light polo and several trees before going up in flames.
With Paul in the middle of filming the seventh installment in the hit action movie franchise at the time of his death, his brothers Cody and Caleb were brought in to help finish off his scenes, along with the use of CGI effects.
Filming wrapped up just last month after production was delayed while the cast and crew came to grips with their loss and extensive rewrites were made.
The film will hit cinemas on April 3 next year.