Want your car's paint to flash on and off?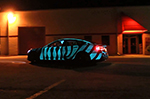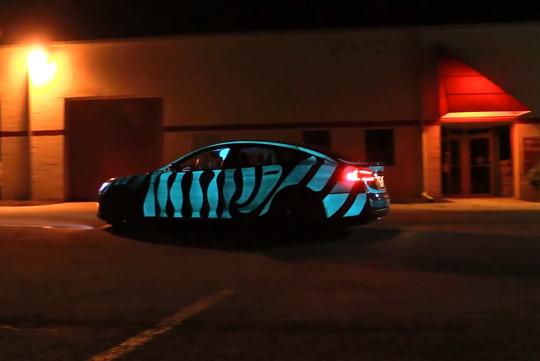 Recently, there seem to an increasing amount of dancers who i have seen perform in the dark using costumes that have LEDs on them. These LEDs can be programmed to light up in sync to the performance and it is pretty slick to be honest. Now what if you want this on your car?
Fret not, a US company called Darkside Scientific came up with 'LumiLor', a special multi layer electroluminescent coating that can be applied using normal paint guns that most professional paint shop should be equipped with. When pulsating small amount of electricity through the coating, the electroluminescent lamps light up like how the car in the video demonstrates. Admittedly, I am no top science student so should you need more information on this technological marvel, do drop by their website.