Audi's Q3 shows you why it is the best premium small SUV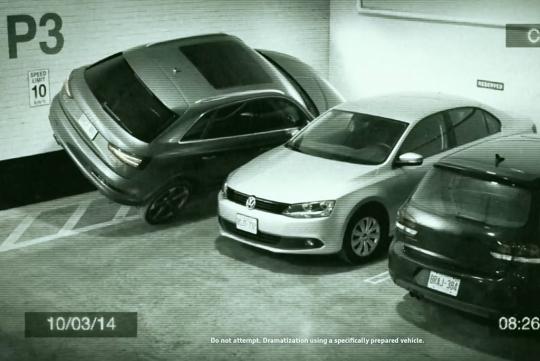 Audi reckon's its Q3 SUV is engineered to conquer the city and it is the best premium small SUV for those that live in the urban environment. To prove their point, Audi Canada shows us its latest 2015 Audi Q3 having the ability to climb walls to squeeze itself into a tight parking space.
http://www.youtube.com/watch?v=na5V4HliPdw
Alright, this is obviously not feasible in real life but considering there are inconsiderate drivers like the one above on our roads, we wish the Q3 could do that.
Watch the behind-the-scenes clip below to see how they managed to get SUV up the wall.
http://www.youtube.com/watch?v=FhkDpW1rx1Q