You are looking at the fastest 0-100km/h EV in the world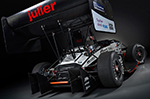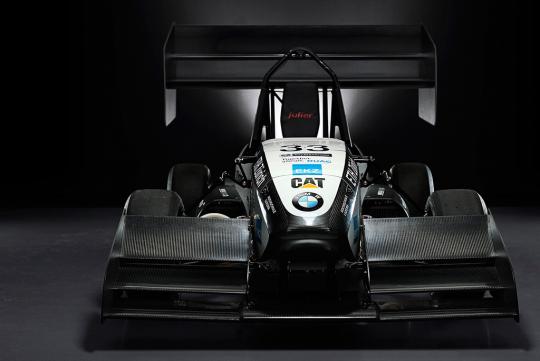 Nicknamed 'the Grimsel', this cute little vehicle built by students at AMZ Racing, is the new world's fastest 0-100km/h Electric Vehicle (EV). Built by students from the Lucerne University of Applied Sciences, it is designed to be raced in the International Formula Student championship.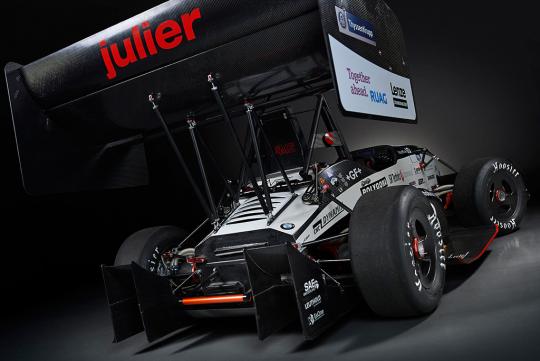 Considering they are just student (no doubt very bright ones), we feel they did a pretty impressive job to be able to get their car into the record books with a 0-100km/h timing of just 1.785 seconds. In case you are wondering, the previous record stood at 2.134 seconds.
So how did they managed to achieve such an awesome timing? For a start, each wheel has its own motor which outputs 49bhp. Which also means these AMZ-made motors effectively makes the Grimsel an all-wheel drive car. With traction control and torque vectoring software thrown into the mix, you can be sure it will have no traction issues when the full 1630Nm of torque is deployed. Oh, weighing just 168kg helps too!
While it a top speed of 120km/h is nothing to shout about, the other interesting fact about the Grimsel is it technically has the ability to drive on the ceiling at 110km/h because its aerodynamics package can produce that much downforce.
Watch the Grimsel record its record-breaking run below.
https://www.youtube.com/watch?v=gIwhZiXXl_0