Lexus puts a successor to LFA on hold
Entry posted by Deeq ·
2,021 views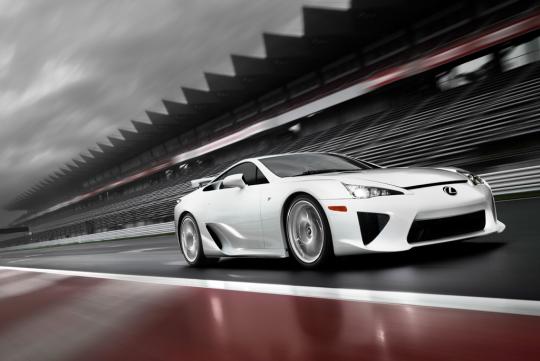 Lexus won't venture into the supercar stratosphere with an LFA successor anytime soon, a top executive says.
One reason: its eye-watering price tag.
"I think you will see us do some incredible things in the future, but probably not a US$375,000 supercar anytime soon," Mark Templin, executive vice president of Lexus International.
"We don't have a plan for an LFA successor right now," he said.
Templin said Lexus is likely to offer some kind of halo nameplate in the future, but for now, it will focus on its F Sport tuner packages and F-series high-performance variants to buttress the brand's performance cred.
During its two-year production run, the 552-hp V-10 LFA was positioned as the ultimate expression of Lexus quality and performance.
The limited edition of 500 hand-built LFAs sold out even before production began in December 2010 in Toyota City.
"When we started the LFA project, it wasn't as expensive a car as it turned out to be," Templin said. "It was a coupe for our people to move up in the family. We started developing it, and it got better and better. We switched from steel to aluminum to carbon fiber. Everything kept changing. It became this real supercar."
Now Lexus is letting its mainstream vehicles carry forward the image makeover that the LFA sparked, getting serious about F Sport and F-series track-inspired editions.
Visually, the transformation is exemplified by the spindle grille being applied across Lexus' lineup and the sharp sheet metal on the new NX crossover.
Although the LFA ended production in December 2012, the car still pays handsome dividends, Templin said.
"It was a great project because it inspired our engineers, and we learned a lot that is helping us with all our other products," Templin said. "Everything they learned about steering precision and great suspensions and lightweight materials."
And the LFA hasn't completely gone away.
Toyota's Gazoo Racing team is preparing a black-and-white LFA for this year's Nurburgring 24-hour endurance race. The entry would mark the LFA's eighth straight appearance at the legendary circuit.