Shanghai Auto Show now bans children from its show
After imposing a ban on sexy booth models at its upcoming 2015 Shanghai Auto Show which lasts from 22nd to 29th of April, the organisers are now banning children too.
However, the organisers did not elaborate on the reasons for not allowing children to visit the show other than security purposes.
Meanwhile, reporters tried asking the president of the Shanghai International Exhibition, Gu Chunting, during a press conference earlier in the week about the ban for scantily clad booth model posing with the cars.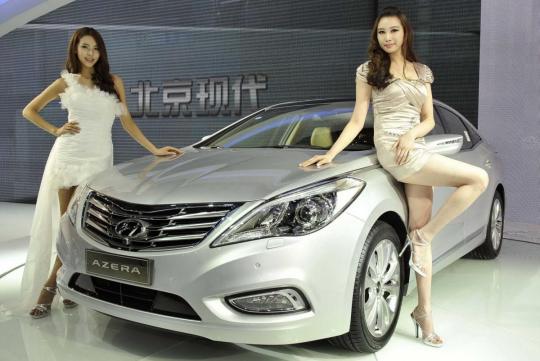 He replied that the ban is aimed at focusing public attention on elements of the auto show itself, such as technologies and products, as well as the motor industry's development and innovation. He also claimed that most automakers support the move, according to China's Ecns.
That being said, ChinaDaily reported that most dealers would probably try to get around the ban by hiring models 'receptionists' or 'sales consultants'.