MCF Hangout with Breitling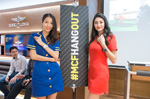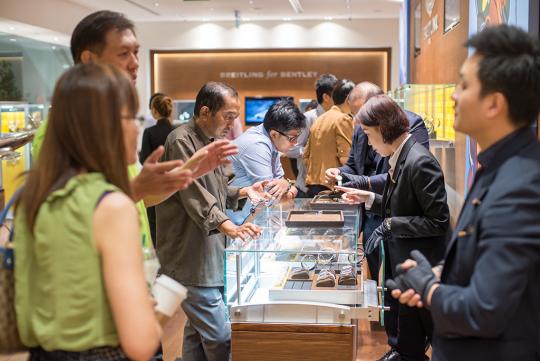 The night of 23rd April 2015 was a special one for close to 30 MyCarForum (MCF) members as they gathered for the sixth MCF Hangout at the Breitling Boutique Singapore, located on the first level of Palais Renaissance. The event also marked the first MCF watch workshop.
At the event, members had the exclusive opportunity to be the first in Singapore to get up close and personal with 2015 Breitling novelties. A special highlight of the professional range for the event was the Cockpit B50 (above), with its innovative backlight that comes on at a 35-degree angle.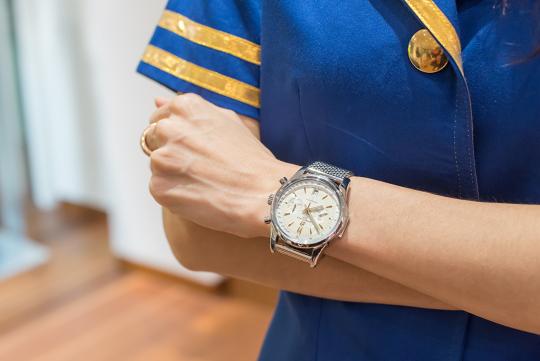 Also making its appearance was the Transocean Chronograph Edition (above), the only Breitling watch in the lineup to feature a double case back, allowing a sneak peek into the intricate details of the watch's movement. There are only 2,000 pieces of this limited edition watch in the world.
Breitling's deep history was presented and the art of precision timekeeping was also shared as the watchmaker guided members through some of the technologies behind Swiss watchmaking.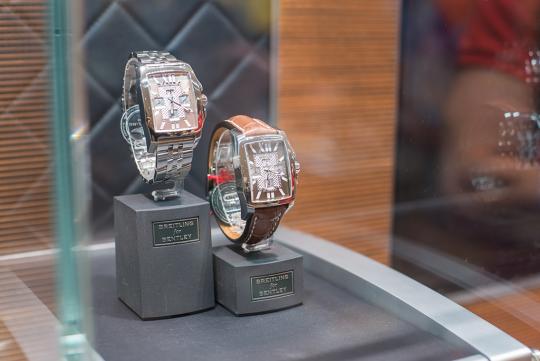 Established in 1884, Breitling is a Swiss watchmaker that is strongly associated with the aviation industry. Made entirely in Switzerland, all Breitling watches are 100 percent chronometer certified. The watchmaker even has an aerobatic Breitling Jet Team of its own with seven planes in its fleet!
Breitling was the first watchmaker to have push pieces or push buttons on its watches in 1915, and second push pieces in 1934. In 1969, it was also the first watchmaker to feature automatic chronograph for its timepieces.
It was indeed an excellent opportunity for MCF members to gather, make new friends and to appreciate the intrinsic beauty of watch craftsmanship. At the same time, they also sampled delicious food and drinks on a relaxing Thursday evening in the Breitling showroom.
Besides tantalising their taste buds, members also had the chance to win exciting prizes such as iPod shuffles and limited edition Breitling merchandise. No one went home empty handed as goodie bags with exclusive Breitling and MCF souvernirs were given out as well.
As usual, MCF members were there early even before the event started.
Hey dear, look at that stunning watch!
Would you like to look at our latest range of watches, Sir?
Actually, I used to own a couple of Breitlings before this.
Honey I want one, pretty please!
I'm really fascinated by the movement of this one.
More photos of the event can be found here!