Real-life Lego Batmobile competes in Red Bull soapbox race
Entry posted by Deeq ·
1,201 views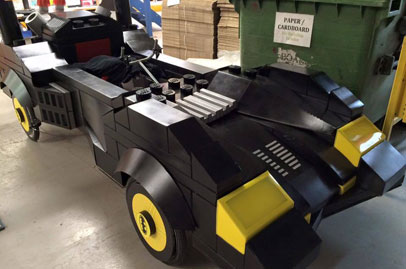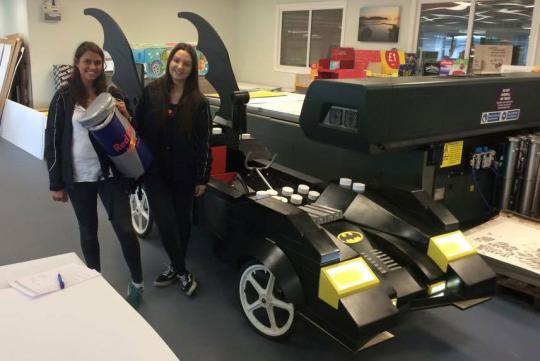 The Red Bull Soap Box Race never fails to bring out some interesting wheeled creations whenever and wherever the event is held around the world. But this year, a team in the UK has caught our attention with a particularly creative entry that surely brought out the kid in all who beheld it.
Called "You Gotham Be Kidding Me," the project entailed building a Batmobile-themed soap box racer and entering in the event. But rather than try to faithfully recreate one of the mythical superhero's vehicles from the comic books, the TV show, or one of the many movies we've seen over the years, the team set about building a life-size version of the Lego Batmobile.
It was built atop a simple steel ladder frame, with spindly wheels, giant tail fins, flame shapes "shooting" out the back. And it included the trademark connecting nubbins that are emblematic of everyone's favorite Danish building-block toys. They even dressed up in costumes to mimic the Lego versions of the Batman characters including the Joker, the Pengiun, Robin, and the Dark Knight himself.
The team entered the Lego Batmobile soap box racer on Sunday at Alexandra Place in London against a wide array of other creative entries, including those themed on Breaking Bad, The A-Team, Wacky Races, The Lord of the Rings, and Charlie and the Chocolate Factory (to name just a few). Unfortunately, technical difficulties prevented the team from posting positive results, but if there was ever anything where the effort counted as much as the outcome, surely this was it.