Keep your dog safe with Skoda's new dog accessory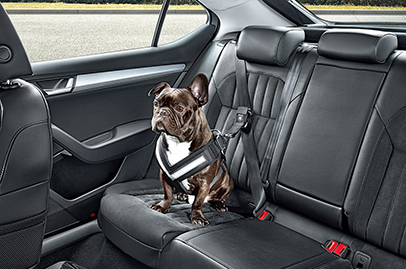 Skoda has just released a couple of accessories for dog owners. Very useful for people who want to bring their dogs along for road trips.
Dog owners will be probably most pleased with the new seatbelt system that will be available for most of Skoda's models. This would be most suitable for dog owners whose dogs like to move about in the car when left alone. With this seatbelt strap, it will prevent the dog from hopping around the car when there is no other passengers in the car to care for it.
Another accessory that we like is the backseat protection which ensures that your upholstery stays clean. The 'protector' is large enough to cover any type of backseat, from models such as the Citigo to flagship saloons such as the Superb. With this in place, hair, dirt, mud or anything that might stain your seats will be kept in check. The cover is also water-resistant and very easy to wash, while the non-slip surface also helps keep the dog as still as possible, if say you need to apply the brakes hard.