New record for semi-truck jump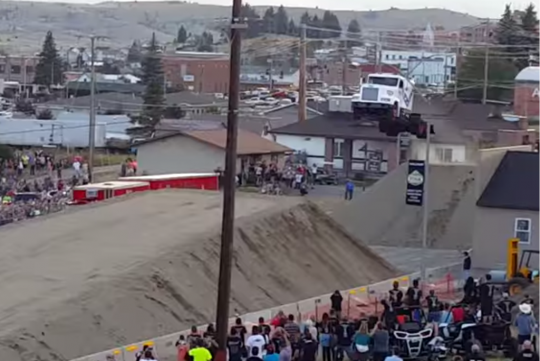 Gregg Godfrey, a 2007 Baja 1000 winner, broke the record for the longest semi-truck jump recently at Evel Knievel Days in Butte, Montana, on 24th of July. He stayed airborne over a distance of 50.6 metres, eclipsing the previous record of 25.47 metres, set by lotus with its truck jumping over a moving F1 car.
In order to stay airborne for such a long time, he had to get the nine-ton truck up to 112km/h before the end of the ramp. According to people there on the ground, a front tyre blew upon landing which resulted in a 180 degree spin which eventualy brought the semi-truck to a stop.