Porsche's upcoming facelift for the Boxster might come with four cylinders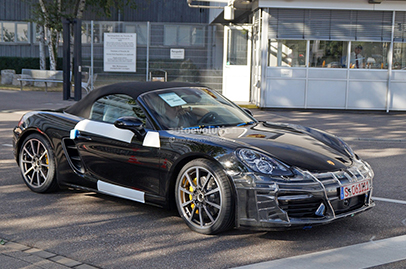 Earlier in this year, Porsche CEO Matthias Müller confirmed the debut of the brand's new generation of four-cylinder engine for its facelifted Boxster and its coupe sister, the Cayman. However, no details have been given on the lineup of four-cylinders and whether Porsche will replace all its flat-sixes with the new turbocharged engines.
According to various sources on the net, there are rumors that the four-cylinder powerplants will come in displacements of 2.0-litres and 2.5-litres with power outputs of up to 360bhp. There is also word that a 1.6-litre unit with at least 200bhp is in the works as well. Meanwhile, the higher end models like the Cayman GT4 are said retain their normally-aspirated flat-six.
For the Porsche fans, expect the facelifted cars to be unveiled as early as next month Frankfurt Motor Show.