Philanthropist 'Batman' dies in tragic car crash
Entry posted by Deeq ·
2,344 views
https://www.youtube.com/watch?v=fDDBJajLZwwLenny B. Robinson, the wealthy philanthropist that is known as "the speeding Batman", intentionally gave sick children in the Maryland area a whole lot of joy and unintentionally brought us some smiles during that traffic stop in 2012, was killed on Interstate 70 outside of Hagerstown, Maryland on his way home from a car show.
His custom "Batmobile" had engine trouble and Robinson stopped "partially in the fast lane," then got out to check on the trouble. The report first says Robinson got hit by a car, then later says that a Toyota Camry hit the "Batmobile" and that Robinson was then hit by his own car. Police declared him dead at the scene. Robinson was 51.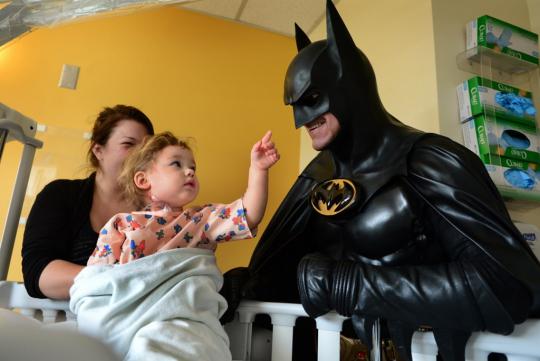 Robinson had become a real-life hero for many in the mid-Atlantic area, visiting hospitals and giving away thousands of dollars in gifts to kids, lecturing on bullying, and even doing the weather. He always answered the question "Why?" with, "I'm doing it for the kids." the video above is from one year ago with Lenny on one of his hospital visits, explaining how and why he does what he does. His death is a loss for everyone, especially children. Our condolences go out to Robinson's family.