In-car camera catches plane landing on public road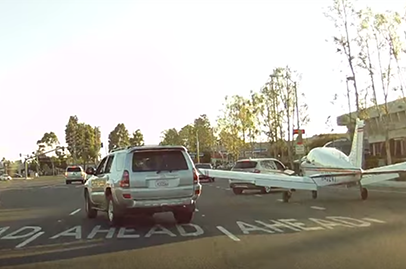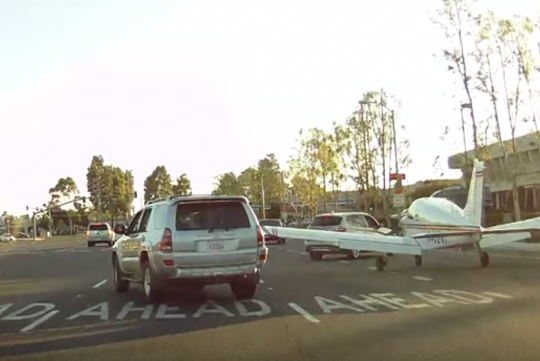 Caught on camera on the 18th of September, this Piper Cherokee was seen making an emergency landing on a public road in Irvine, California after its engine stopped during a touch and go exercise made to teach students how to take off and land an airplane.
Piloted by an Orange Coast College (OCC) student and his instructor, the plane reportedly wasn't high enough to be able to land back on the air strip it had just taken off from and was forced to land on the nearest open space according to Daniel Schrader, OCC dean of Technology.
Thankfully no one was hurt in this unusual incident!
https://www.youtube.com/watch?t=13&v=CZydrXAq2pY