Tesla's Autopilot system now available for consumers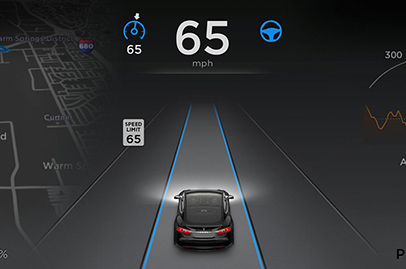 Tesla's Autopilot system will soon be available for its consumers to try out. CNET has tried it out on a Model S and from what we can see, it looks pretty cool.
According to Tesla, its Autopliot system is the only system in the world currently that uses camera, radar, ultrasonic and satellite positioning to maneuver the car around. 12 long-range ultrasonic sensors are positioned to sense 4.9 metres around the car in every direction at all speeds, and a high-precision digitally-controlled electric assist braking system ensures all round safety. The Model S, as you can see in the video below, can even change lanes on its own.
Tesla made it clear that this system is by no means a fully automated driving experience, and they say you must have your hands on the wheel all times, as the driver is still the one responsible for controlling the vehicle.
https://www.youtube.com/watch?time_continue=153&v=M4BGlQoASyo