Mercedes-Benz C-Class Saloon C 63 S AMG
I admit I like my cars in sedan form (yes, I know, the typical favourite Singaporean old-school body form), loud but not necessarily very fast. Think about something along the lines of, for example, a late 2000 Honda Accord Euro R. But if I could have my cake and eat it, what very fast sedan would I have? This question popped into my head when I was shooting and of course, driving the new Mercedes-Benz C 63 S AMG.
On the topic of driving, like most AMGs, the engine is the centerpiece. While many will miss the immediacy of the previous naturally-aspirated M156 6.2-litre V8, I can't say the new M178 4.0-litre V8 Bi-turbo is any worse. Acceleration is readily available anywhere in the rev range. But if you want to feel the full force of all its 500 horses, you will want to rev it all out. And boy it is one creamy smooth engine too.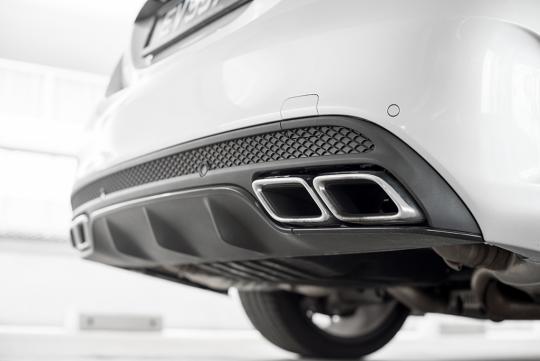 Like all AMGs, they need to bellow. This one is no different and will not disappoint at all...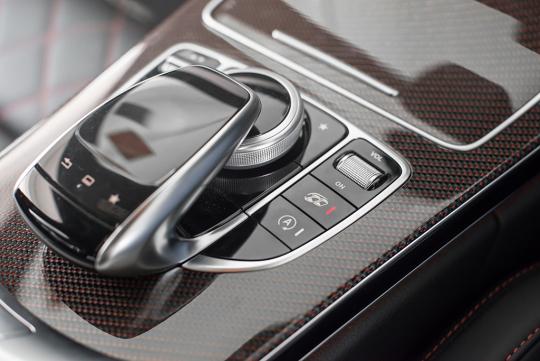 Want to wake up the whole estate? Easy. Just press the loud button!
Feeling racy and want to put the car in full attack mode? Just toggle it into RACE mode.
Even in RACE mode, you can still play around with the individual settings for the engine response, damping, gearbox, exhaust noise level and traction control level.
When I drove it, I kept it in Manual mode all the time so that I can hear more pops and bangs from the exhaust as I go up and down the gears. Speed shifts are as fast as you need.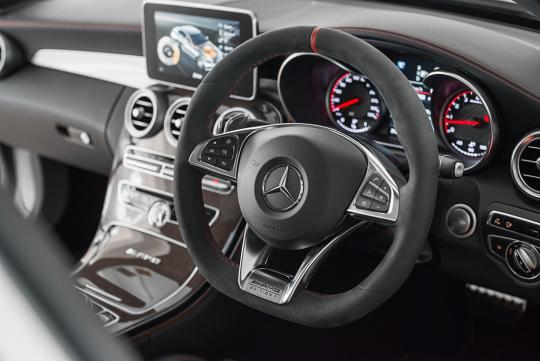 What about the steering? Not bad. It is fast and direct enough but overall I felt the BMW M3 had a slightly more alert wheel. Both have about the same amount of feedback coming through the steering column.
With so much go, the Benz definitely need some really strong brakes. Fortunately, they are really strong with 390mm brake discs in front.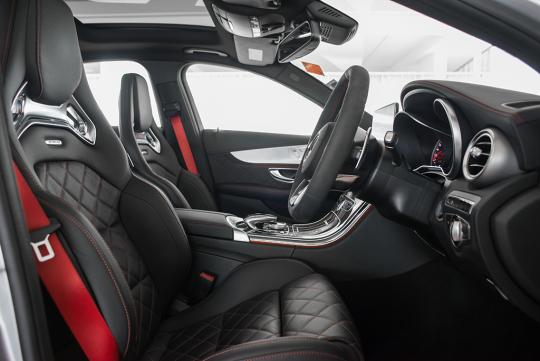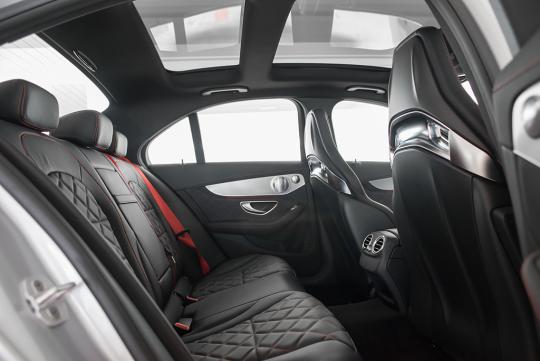 Space wise, it is no different from a regular C-Class.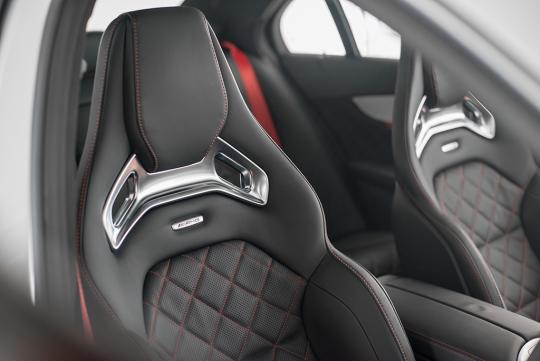 Front passengers get superb seats that hold you tight in the turns.
Little details like the IWC clock and red rear seat belts remind you that you are in something special.
So, at the end of the day, would I have this over the BMW M3 I hear some of you ask. Hmmm... tough one, but I just might...