Chris Harris likes the new McLaren 570S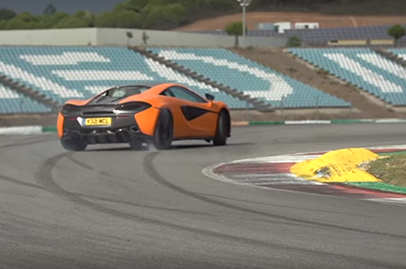 The entry-level McLaren the 570S, is according to McLaren, all about fun and being usable. Chris Harris is happy to report that it is not a lie.
Arguably, the most important model of its lineup, the new 570S declares war on the Porsche 911 Turbo, the R8 V10 Plus and maybe the Lamborghini Huracan with a detuned and reworked version of its turbocharged 3.8-litre V8 which now makes 562bhp. It is enough to propel the 570S from zero to 100km/h in 3.2 seconds
Even though it is the 'baby' in the whole McLaren lineup, those figures don't look slow at all. So while we know it is not going to be slow, will its conventional roll bars and adaptive dampers make it a better driver's car? Watch the video to find out!
https://www.youtube.com/watch?time_continue=884&v=KyBc1GnJVlM