Subaru launches the limited edition S207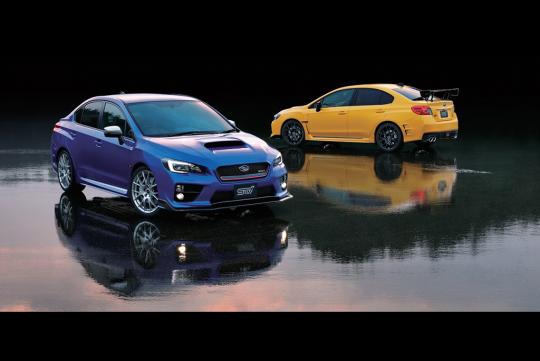 For those who find the WRX STi too soft for your liking, Subaru has a more driver-focused car for you, its limited edition WRX STi S207.
According to Subaru, their new WRX STi S207 'aims to be the world's most enjoyable vehicle, providing a feel-good experience to all those who travel in it regardless of road conditions and enhancing driver skill'.
That's quite a big claim but unfortunately, we won't be able to verify that as all 400 units of the S207 are meant for consumption in Japan only. That said, we hope at least one unit will make its way here like its predecessor, the S206.
Using the JDM model's 2.0-litre turbo four instead of the 2.5-litre that we get here, it outputs 324bhp and 431Nm of torque, an increase of just under 30bhp and 30Nm. Thank the new ECU, twin-scroll ball bearing turbo and a new exhaust for the increase.
Elsewhere, a quicker steering gear ratio of 11:1, a new flexible tower bar, DampMatic II front suspension with adjustable damping, front-rear Active Torque Vectoring, revised Brembo 6-pot brakes in front and 4-pot brakes at the rear and specially designed 255/35R19 performance tires round up the handling enhancements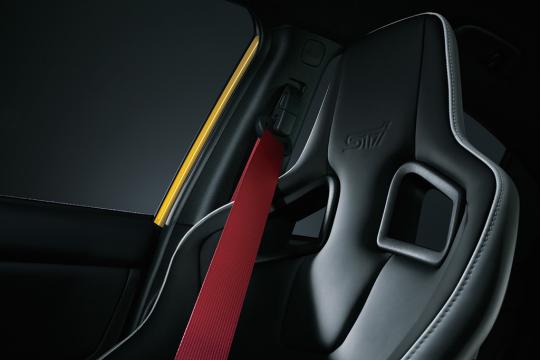 Visual highlights of the car includes new 19-inch black wheels, new mesh grille with red accents and a new front lip on the outside. Inside, owners get new STi Recaro front bucket seats and new STi sports instruments.
Still not special enough? Not a problem. As an option limited to 200 of the 400 cars, you can get the Nurburgring 24-hour race-inspired 'NBR Challenge Package' with the unique dry carbon rear spoiler. To further stand out from the rest of the S207s around the world, you can also opt to be one of the 100 of the 200 'NBR Challenge Package' cars and get the pictured "NBR Challenge Package Yellow Edition" units.