More details of the upcoming Bugatti hypercar leaked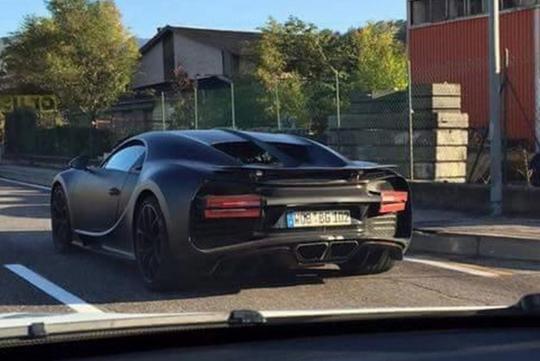 According to Autogespot, the new successor to the Bugatti Veyron, the Chiron, has been previewed in a close door event in Dubai to selected customers.
Sources who attended the event said the hypercar will be using an evolution of the 8.0-litre W16 quad-turbo engine which is said to produce near 1,500bhp. It will allow the Chiron to reach 100 km/h from a standstill in just 2.3 seconds and do a 0-300km/h run in just 15 seconds. To put that into perspective, a Nissan GT-R which is hardly slow in anyway, needs nearly 36 seconds to do the same 0-300km/h sprint.
No word on top speed has been given but since the speedometer reads all the up to 500km/h, it is safe to guess that the new car will supersede the veyron's 431km/h record. No lesser than 15 radiators will be used to cool the engine and it will still use a seven-speed dual clutch gearbox like before.
Production will be limited and sources say that an estimated 120 customers have already placed an order for it.