Behind the scenes of the #BATTLEDRIFT video
Entry posted by Deeq ·
1,878 views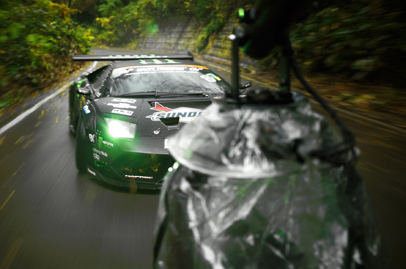 https://www.youtube.com/watch?v=3BlakMtFm8wMonster Energy pitted two of its drift stars against each other. The stage was set in a derelict Russian-themed village in Japan. Vaughn Gittin Jr brought his RTR Ford Mustang while Daigo Saito came prepared with his Liberty Walk-bodied drift-ready Lamborghini Murcielago. That's one hell of a match up, and it was beautifully captured by Luke Huxham and his skilled team.
This video gives you a peek at what goes into the making of a film like #BATTLEDRIFT. As you can imagine, it's long days, lots of work, and working around the unforeseen issues that can and will arise. If you're curious as to what type of cameras, mounts, stabilizer systems, and the like are used in the creation of a video like this one, you're in luck here.
You're going to see Canon cine lenses, RED cameras, Russian arms fitted to Mercedes-Benz camera trucks, and a whole lot more. You're also going to get more car action, because those two beasts are the real stars of the show here.