AMS Performance wants to be the fastest
As reported by GTspirit, AMS Performance will be building a new project to reclaim the "world's fastest GT-R" after losing it to EKanno Racing. EKanno Racing's GT-R was reported to have recently breached the magical 200mph (322km/h) barrier for the quarter mile trap speed. It did the sprint in 7.44 seconds.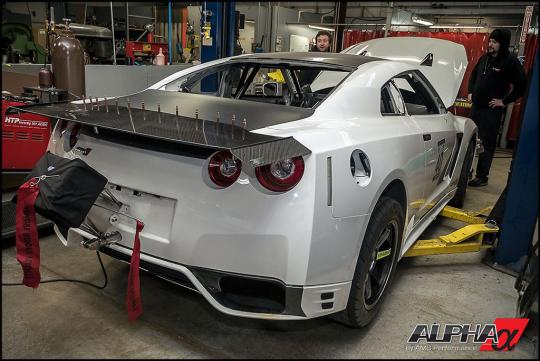 Commissioned by a local drag racing enthusiast named Gidi and dubbed "Alpha G", AMS's car will be even faster than its own "Alpha Omega" which was previously the world's quickest GT-R. It will be using its bespoke Alpha VR38 billet engine block joined with two large, forward-facing Garrett GTX turbochargers.
With everything all put together, AMS is looking at a eye-watering 2500 horses at the wheels.