2017 Formula One cars to be faster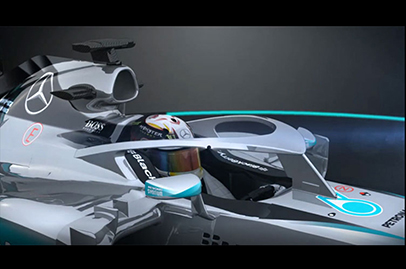 Formula One cars are set to become faster and will be installed with cockpit protection come 2017. Expect them to go three seconds faster per lap.
To allow the cars to achieve the extra speed, the front tire width will increase from 245mm to 350mm, while rear tire width will go from 325mm to 405mm. Furthermore, the front wings will get grow another 150 mm wider to produce the extra downforce. Rear wings are set to grow 200 mm wider and 150 mm shorter.
With all the changes, the maximum weight permitted will jump from 702kg to 722 kg.
Also included in the changes is the adoption of cockpit protection. How it will look like is still being evaluated by the FIA, but it could look like the design above which Mercedes created.