Mazda's MX-5 is 2016 World Car of the Year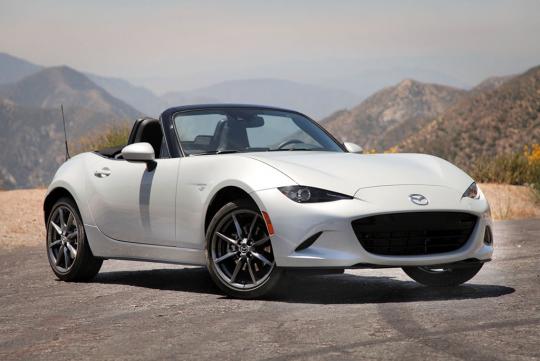 Mazda's small little roadster, the MX-5 has beaten the Audi A4 sedan and the Mercedes Benz GLC SUV to clinch 2016's World Car of the Year award. Other than winning the Overall World Car of the Year, it is also the choice of the judges for World Car Design of the Year category too.
Other than the above two categories, there other cars were crowned in their respective categories.
With the open top variant just launched at New York Motor Show, the Audi R8 Coupe is the World Performance Car for 2016, beating the Mercedes-AMG C63 Coupe and the Honda Civic Type R.
World Luxury Car award goes to the new BMW 7-series while Toyota's Mirai FCV fought of its family member, the Prius and Cheverolet's Volt to walk away with the World Green Car award.
2016 World Car of the Year and World Car Design of the Year - Mazda MX-5
2016 World Luxury Car of the Year - BMW 7-Series
2016 World Performance Car of the Year - Audi R8 Coupe
2016 World Green Car of the Year -Toyota Mirai FCV