New Ford RS500 to feature extreme weight loss
While we just witnessed the widely-acclaimed Ford Focus RS land on our shores (yes, it is on sale now), back in its home country, Ford is already working on a more hardcore version of it. Fresh off the net, here are some photos of what the upcoming RS500 could look like.
Shot likely on the Green Hell by Carscoops, the article says that Ford is serious about making the car go even harder. Rumors include the use of plastic side windows and the replacement of some body panels with carbon-reinforced plastic to shed weight off. Other weight saving measures include the the removal of soundproofing material and even carbon fibre brakes.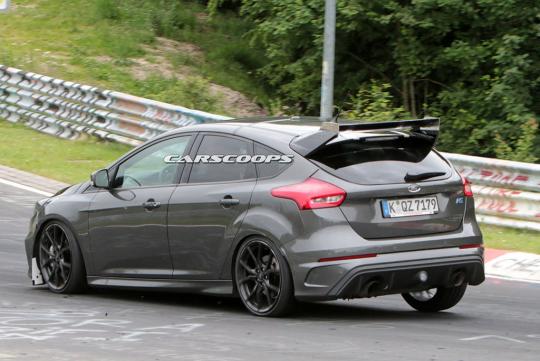 The RS500 is expected to get some boost in power too while a new electronically controlled limited slip differential for the all-wheel drive model's front axle is also under consideration.
Seems like Ford is all out to be the best and the fastest hot hatch in production. Will the car become the fastest hot hatch around the Ring with all these upgrades? Sadly, we are expected have to wait more than a year to find out...