Facelifted Mazda 3 spotted in Japan
The facelifted Mazda 3 has been spotted ahead of its Japanese launch debut as reported by Paultan.org. First seen on Minkara and CarDrive, the car will be receiving a few new technological updates other than the not-so-obvious exterior changes.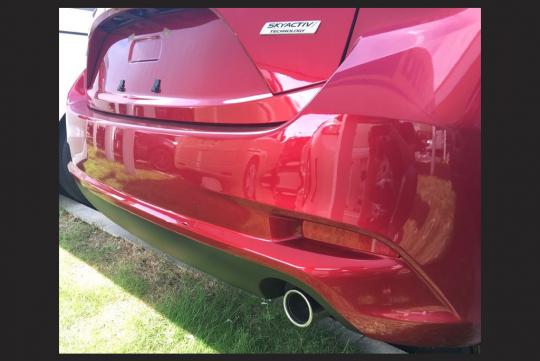 Judging from the photos, we could only spot a slightly reshaped grill and bumper while the rear bumper receives similarly subtle changes. Inside, the car will get a newly-designed steering wheel and the introduction of an electronic parking brake. There might be more changes elsewhere but as of now, this is all the information we have.
Driving wise, the facelifted Mazda 3 will likely feature Mazda's new G-Vectoring Control which aims to reduce the steering angle when turning, as well as the speed of turning when one turns the wheel. This is achieved by reducing engine torque by modifying the car's ignition timing, corresponding to steering input. Watch the video below to see the benefits of the system.