Toyota's upcoming Supra will have a hybrid drivetrain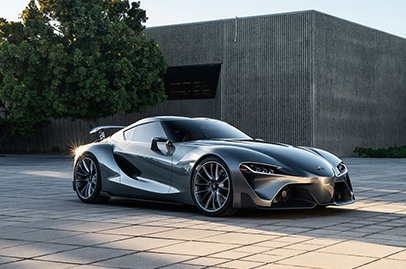 As we draw nearer to the debut of Toyota's upcoming Supra, more details have emerged. According to Auto Express, the new coupe will be a hybrid. And with it sharing a platform commonly developed with BMW, the new Supra will have a few parts similar the new Z4.
One of the more concrete details that we have received includes the usage of a BMW petrol engine that will channel power to the rear wheels. A couple of Toyota-developed electric motors that will drive the front wheels will supplement the total power output. The new car will also be Toyota's first model to come with a brand new double-clutch gearbox
To distinguish itself from the little brother, the Toyota 86, the supra will be bigger than its BMW Z4 siblings. Expect both BMW and Toyota to launch their coupes sometime towards the end of 2017.