BMW's China-only 1 Series Sedan has arrived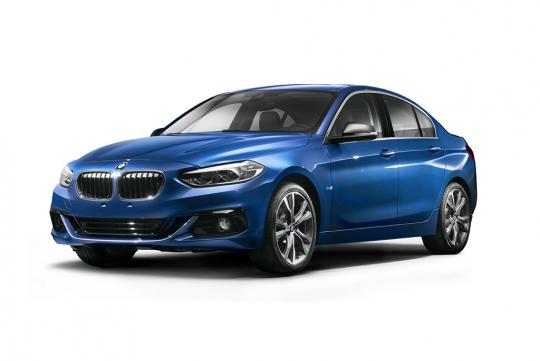 Bavaria's smallest four door model has finally been revealed but sadly, the potential hot seller for our market is unlikely to come to our shores. Based on the Compact Sedan Concept, the BMW 1 Series Sedan is designed and built solely in China by the brand's local joint venture, BMW Brilliance Automotive.
For those curious on how the interior looks like, this is the only official photo of the car for now and oddly, no other official details regarding the car has been released. According to various sources on the net, the car is rumored to be based on the UKL1 platform which also means that it will be a front wheel driven car like its siblings, the X1 SUV, 2 Series Active Tourer and Gran Tourer. Expect the powertrain choices to be similar to those available on the aforementioned models.
If you are in the market for small BMW sedan, the news isn't all bad though. There's still a 2 Series Gran Coupe that might make it into production.