Audi R8 LMS flips at Macau Grand Prix but still wins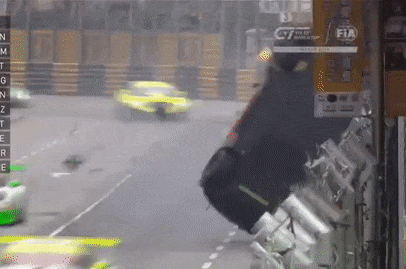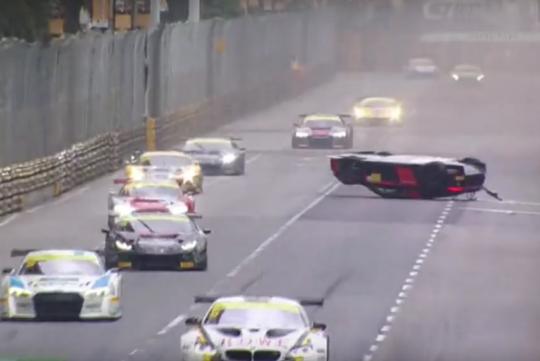 The Macau Grand Prix has always been a treacherous track. This year, an Audi R8 LMS driven by Laurens Vanthoor flipped during a race but still wins.
The accident happened while a Porsche was overtaking the R8 which was in the lead. Shortly after the horrific crash, the race was stopped. The crash was so bad that the race was never restarted and a countback on the results from the previous lap, meant that Vanthoor was awarded the win despite the crash.
Like a true racer, Motorsport caught Vanthoor saying that he was not sure he deserved the win having made a mistake and crashing.
"I think if you go back at least two laps or before the crash, I would have at least deserved to win," he said. "I would not say I was going to win, but I would have been in contention for it. Now officially I have won it, but the way I won it is really strange.
"I don't really know if I deserved it in a way, as I crashed and made a mistake and I am still a winner - which is very awkward. But I don't really know what to say. It would have been a better show for everybody without the crash and a better victory, but I don't know what to think about it," he said.