Lamborghini's carbon fiber speaker will burn a hole in your wallet
Have too much cash to burn and need to a nice set of speakers for your room? Take a look at Lamborghini's carbon fibre speaker then!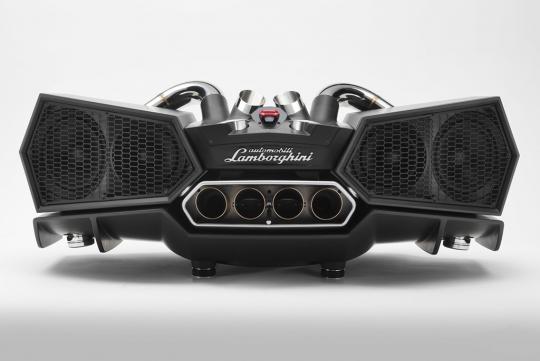 The Italian automaker has teamed up with iXOOST to create this Lamborghini Aventador-inspired docking station bluetooth speaker. According to the Lamborghini, it is built to the same standards as its cars and is called the Esavox.
Car fanatics will be pleased to know it uses a carbon fiber monocoque body as well as real exhaust system from the Aventador. It even has a shock absorber system for each of the ceramic speakers.
Other notable features include Bluetooth 4.0 and its 6.1 virtual surround ability.
While 800 watts of power from it doesn't sound like much, it being hand made should impress most. But at a cool S$34,000, it better be hand made!