Owner drives Toyota SUV on highway with a missing tyre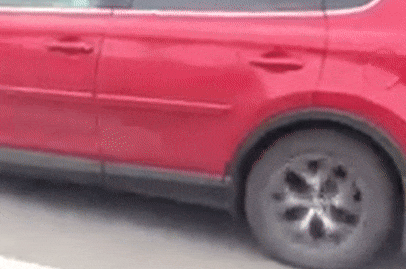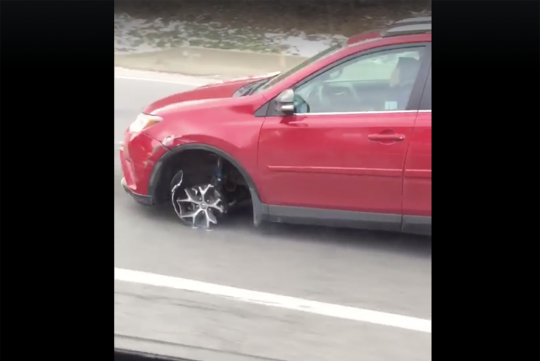 While a popular television program has proved that Toyotas are basically indestructible by throwing its Hilux truck from height and trying to drown it in the sea, common sense will tell you that can't drive your car without tyres.
Looking the RAV4 in the video, we can't help but think the owner might have taken the program's word abit too seriously.
Watch her drive her SUV along the highway with its front left tyre missing and its wheels grinding into the tarmac for more than 20km before she came to a stop. It was reported that she stopped because the police pulled her over.
https://www.facebook.com/westannerr/videos/10153864158347504/