Lamborghini's Aventador successor will still be naturally-aspirated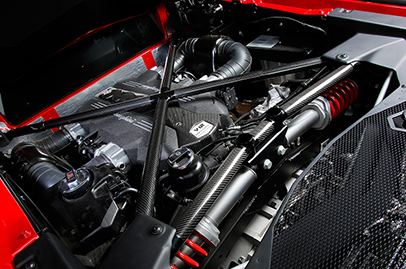 With its main rivals like Ferrari and McLaren going down the turbocharged route, Lamborghini wants to stand out by staying in the naturally-aspirated camp.
According to Car Advice which interviewed the company boss, Stefano Domenicali at the recent Aventador S launch in Spain, he was quoted saying that "Our position in the [Volkswagen] group must be different, and a naturally-aspirated V12 engine is part of that difference. I don't think we will be left behind at all by not adopting turbo charging. There is space for us to be different".
"It is totally different, because it remains our reference point for being Lamborghini. Our position within the group must be different from the others and the more we go to electrification, for example, the more the cars will be the same,"
He went on to add that he is confident that the firm's V12 still has some life in it despite increasingly strict emissions regulations around the world. The current model is expected to last another five year or so before it is replaced.