Porsche's GT Division head does not want its 911 R to be like a hedge fund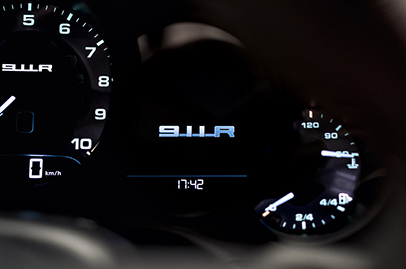 While this is not exactly the case in Singapore, many customers around the world saw the opportunity of gaining a healthy profit when the 911 R went on sale. However, that has caught the attention of Porsche's GT Division boss, Andreas Preuninger.
In an interview with Pistonheads, he revealed that he isn't happy that examples of the much acclaimed 911 R have been exchanging hands for way above its retail price.
"We are not a hedge fund. We are a company that produces cars, we live because we sell cars and we have to make a profit to go on. So we cannot offer cars with a built-in promise to keep value for a small amount of chosen people, this wouldn't be fair."
That said, he did point out that whatever Porsche is planning in the future, the 911 R will always hold a certain value. The R "will stand on its pedestal forever, as with the 997 GT3 RS 4.0," he says. "With that car it didn't hurt that there was a 991 GT3, it didn't hurt that there was a 991 RS, it didn't hurt that there was an R with a manual gearbox - RS 4.0 values are sky high. It is the same with the R."
Some units are said to have been sold to new owners for more than three times the retail price of S$170,000 in the U.K.
It is believed that four road-registered units have found their way into Singapore with an on-the-road price of more than S$900,000.