BMW And Mercedes may kill off some coupes and convertibles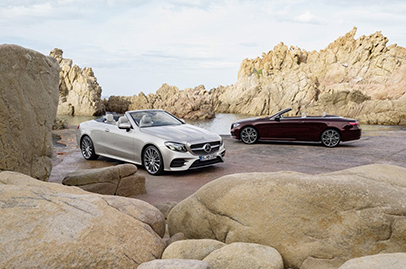 With most of the premium brands coming out with many tiny sub-niches in the market, a couple of them are starting to realise that they might have too many models around.
Car&Driver found out when they interviewed BMW and Mercedes-Benz as they believe that a number of their body styles are under threat, including traditional coupes and convertibles.
BMW's head of sales and marketing Ian Robertson said, "The checkerboard of body styles and segments is rather full, although there are still a few to be finished. We've got an X2 and an X7 coming, and there are a few others, but I also know - because we've taken decisions - that some body styles will be removed in the future."
He then added on that he market for open sports cars did not recover after 2008 and was never really in demand in Asia. In fact, he believed that the consumers who were once in the market for a two door coupe are now moving towards its four door coupes as it has the same lower seating position and the sporty dynamics but comes with the additional practicality.
Meanwhile Mercedes-Benz also echoed these sentiments. Its head, Dieter Zetsche agreed, saying that coupes and convertibles "were always niche cars." The German brand has expanded into China and other emerging markets and found out that these markets didn't want the two door models, making the business case for these vehicles harder than the well-received sedans that they have on sale.