Commercial vehicle COE quota surges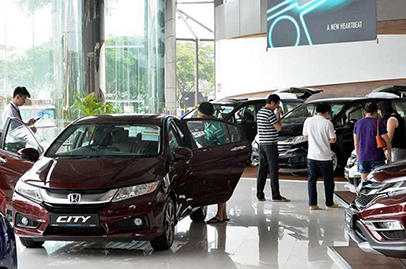 Car buyers will have fewer certificates of entitlement (COEs) to bid for in the next three-month quota, starting next month.
However, motorcycle and commercial vehicle buyers will have significantly more COEs to bid for.
For commercial vehicles, the new quota is nearly seven times the size of the current one, according to figures released by the
Land Transport Authority recently.
For cars up to 1,600cc and 130bhp, the monthly COE supply will shrink by 7.5 per cent to 3,797.
In the case of cars above 1,600cc or 130bhp, the quota will dip by 2.7 per cent to 2,641 a month, while that for Open COEs will grow by 9.6 per cent to 1,055 a month. Open COEs can be used for any vehicle type but tend to end up for bigger cars.
The number of COEs in the three categories combined is 3.7 per cent lower than the current figure.
Mr Ron Lim, general manager of Nissan agent Tan Chong Motor, said the decline is partly to do with motorists extending the life of their 10-year-old cars instead of scrapping them, starting two years ago.
Also, from next month, the Open category, made up of a 10 per cent contribution each from the other COE categories, will no longer include that from motorcycles. This is part of a move to cool the motorbike COE premium, which has more than trebled in the past three years.
From next month, the monthly supply for motorbikes is 907, a 31.1 per cent rise over the current level.
But the biggest increase is in the commercial vehicle category - its monthly COE supply will soar from 322 to 2,168, a rise of
573.3 per cent.
The jump has been anticipated as a huge number of vans, trucks and lorries have reached their 20-year statutory lifespan.
This goes back to 2006, when a crash in COE premiums led many owners to renew the COEs of their commercial fleets. The plunge was triggered by an earlier-than-expected introduction of the Euro 4 emission standard.
Mr Neo Nam Heng, chairman of diversified motor group Prime, does not foresee a huge impact on car COE prices. Demand from private-hire vehicle fleet operators has dropped, he said, adding that there is now a surplus of such vehicles waiting to be hired.
But he expects "a huge correction" in COE prices for commercial vehicles. "This will be good news for small and medium-sized enterprises," he said. "It is time for them to replenish their fleets."
The following article is written by Christopher Tan, a Senior Transport Correspondent with The Straits Times.