Drifting record broken by a Toyota 86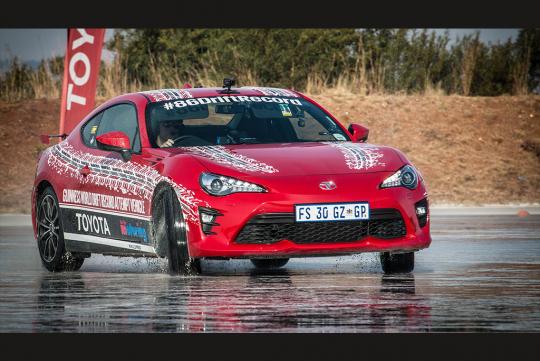 South African motoring journalist Jesse Adams has re-written the record for world's longest drift in a motor vehicle with a Toyota 86. He went sideways continuously for a distance of 165.04km which was completed in five hours and 46 minutes.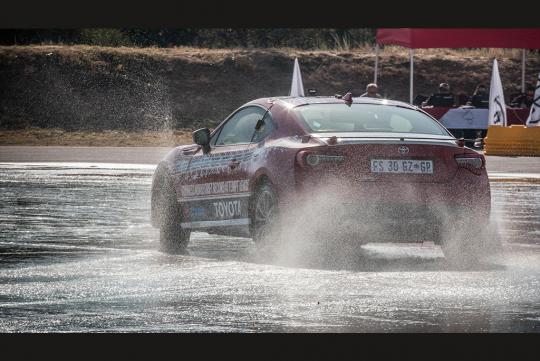 Set at the circular skidpan of the Gerotek Test Facilities in Pretoria, South Africa, the feat has not been officially verified by the officials of the Guinness World Record organisation. But Adam is confident his record will stand despite chalking 48 disqualified laps. He completed a total of 1,000 laps while averaging 29km/h per lap.
As for the car, the 86 was stock other than the customised large fuel tank.