SEAT and Volkswagen, what's the difference?
Entry posted by Deeq ·
4,035 views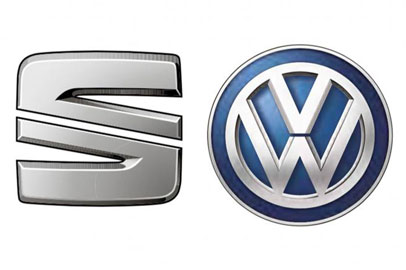 The 2 brands are owned by the same company, but each has a distinct identity. We explain what to expect from SEAT and Volkswagen.
They're all owned by the giant Volkswagen Aktiengesellschaft Group (Volkswagen AG) and many cars from SEAT and Volkswagen are built on mechanically similar underpinnings, or 'platforms'. Does that mean their cars are essentially the same?
Many SEATs and Volkswagens have an analogue with other Volkswagen Group cars. SEAT Ibiza is mechanically similar to the Volkswagen Polo, the SEAT Leon corresponds to the Volkswagen Golf, while the SEAT Alhambra MPV shares many parts with the Volkswagen Sharan.
These are just a few examples, and many other mechanically similar models exist within the Volkswagen Group of car companies like Skoda and Audi. Volkswagen AG's modular 'MQB' platform allows engines and axles to be mounted using the same components and dimensions regardless of car, although the overall length and width of this mechanical 'skeleton' can be altered as required.
SEAT had a longstanding relationship with Fiat from the 1950s to the 1980s, and shortly after this ended it was taken over by the Volkswagen Group.
Both the Ibiza and Leon are offered as five-door models as well as in three-door formats known respectively as the Ibiza SC and Leon SC, with SC standing for 'sports coupe'. The Ibiza ST and the Leon ST (short for 'sports tourer') are the estate versions of these two cars.
SEAT also makes the Ibiza Cupra and Leon Cupra, which are performance-orientated versions of the standard cars with powerful turbocharged engines; the former comes with three doors only, while the latter is available as a three or five-door hatchback as well as in ST estate form. The SEAT Leon X-perience, meanwhile, is a raised Leon with chunkier bumpers and four-wheel drive.
While it's fair to say there are many similarities between SEATs and other cars in the Volkswagen Group (just compare the Alhambra's dashboard with the VW Sharan's), SEAT does have a distinct identity and buyers tend to go for different characteristics when deciding between the two makes, like the design, drive, features, or even price.