One Tesla Model S has managed to clock 400,000km in the last three years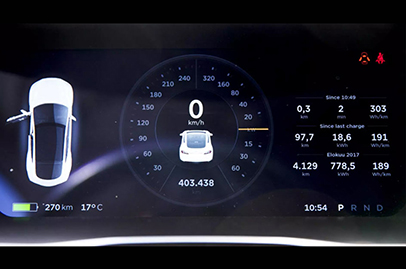 For those of us that aren't convinced about an electric vehicle's reliability, here is proof that they can be just as problem free as any conventional combustion engine car.
According to Finnish publication, Helsingin Sanomat, taxi driver Ari Nyyssösestä has driven his Tesla Model S for more than 400,000km in the past three years and has encountered no major issues with the car.
However, Nyyssösestä did admit that he had the car's battery replaced once.
In the article, a local professor then commented that it is no surprised that the Model S is reliable as high-quality electric motors are known to last long.
"As a matter of fact, the durability of electric motors is quite different from internal combustion engines in known cases. In [the electric vehicle) industry, electric motors typically rotate at least 100,000 hours. In that time, the car should reach up to 10 million km" Juha Pyrhönen said.