Nissan collects more than 10,000 bookings in Europe for the Leaf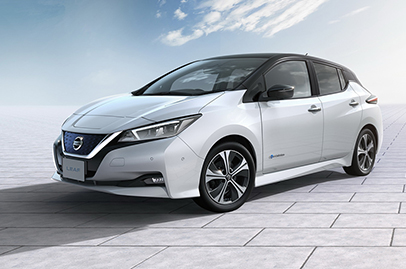 The new electric Leaf has garnered more than 10,000 orders in Europe, surprising Nissan in the process. It has only been on sale for two months.
In comparison, the first generation Leaf only managed to hit a few hundred orders as electric vehicles then were still a novelty.
"We are delighted by the tangible customer interest we have received for the new Leaf as it confirms the leadership Nissan has in electric vehicles," said Gareth Dunsmore, Director, Electric Vehicles, Nissan Europe. "However, the new Leaf is not just our new generation electric vehicle, but also the icon of Nissan Intelligent Mobility in Europe."
Fitted with a 40kWh battery pack, the full electric car is able to do 400km with one charge. It is said to output 147bhp and 320Nm of torque.
The all new Nissan Leaf will be launched at the upcoming 2018 Singapore Motorshow.