Toyota launches new 2.0-litre engines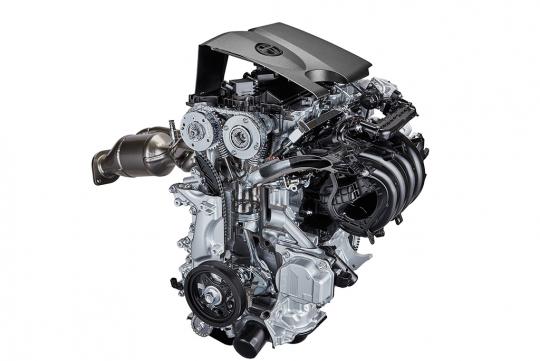 Toyota has launched a bunch of new engines and transmission that will be used in 80 percent of the Toyota and Lexus vehicles within the next five years.
To used on cars based on the Toyota New Global Architecture (TNGA), the new 2.0 litre Dynamic Force Engine will be available as a standalone conventional engine or with a hybrid system. When used as a conventional 2.0-litre unit, it boasts a maximum thermal efficiency of 40 percent and makes a maximum output of 169bhp and 205Nm of torque.
When used in conjunction with the Toyota Hybrid System (THS II), the engine itself is rated at 143bhp and 180Nm and will have a maximum thermal efficiency of 41 percent with a compression ratio of up to 14:1. Toyota says the new 2.0-litre hybrid system is an improvement over the current 1.8-litre system being used, but has not provided an combined output figure.
On the topic of hybrid systems, the electric motor has also been upgraded. It is now 20 percent smaller, 10 percent lighter and is more efficient. Power is supplied to the motor from a new nickel-metal hydride battery, which is smaller and lighter thanks to a revised battery pack structure and more compact cooling system. The motor is said to have a maximum output of 107bhp and 202 Nm of torque.
Meanwhile, the battery capacity remains identical to that found on the 1.8-litre system but the features has a higher number of cells and operates higher voltage as well.
https://www.youtube.com/watch?v=X__JTmVJ9ug