BMW M5 Competition confirmed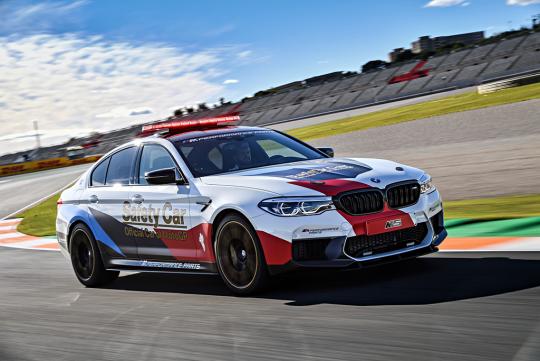 With the reveal of the M5 MotoGP safety car, BMW has also confirmed that the M5 Competition will be on sale in the not-too-distant-future.
Using the new MotoGP safety car as a development platform for the more hardcore sports sedan, the M5 Competition will be launched in 2018. It did not give any details of what will be enhanced in the new car.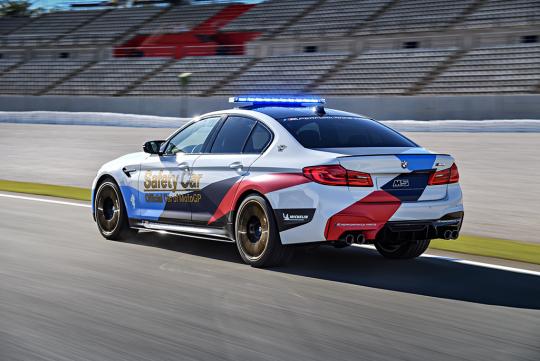 Meanwhile, the MotoGP safety car has been given a series of carbon fibre M Performance Parts including the grille, mirror caps, rear diffuser, rear spoiler and a prototype front splitter which has been designed specifically for the safety car. A titanium sports exhaust system with carbon fiber tips also feature.
Mechanically, the safety car is similar to the standard car which has a 592bhp 4.4-litre V8 turbocharged engine that is connected to an eight-speed automatic transmission and an all-wheel drive system.