This Camry is made up of more than 500,000 Lego bricks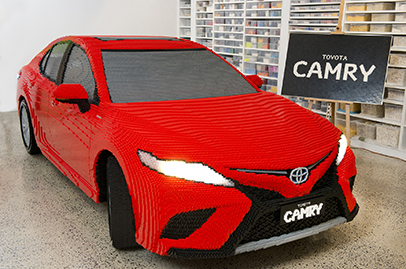 Toyota has presented a Lego-made Camry that took over 900 hours to assemble. It will be displayed at the Melbourne Museum Plaza from 21st March to 29th April.
Made from more than 500,000 Lego bricks, the life-size car took more than 8 weeks to build and is said to weigh around two tons, or some 400kg more than the actual car.
The life-size Lego car features a lot of interesting gizmos, like headlights, indicators and brake lights that actually work, hybrid lettering and Toyota logos on the alloy wheels.
The Camry was designed by Ryan 'The Brickman' McNaught who is a Lego-certified professional and is one of the 14 worldwide.