Gran Turismo gets an update with 13 new cars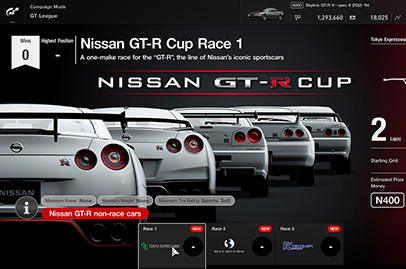 An update has been given to Gran Turismo Sport. Other than a bunch of new cars, players will also be treated with a new track and some new races.
Dubbed patch 1.15, 13 new cars have been added and these cars include the Lexus RC F GT3, 1966 Ford GT40 MkI, 1989 BMW M3 Sport Evolution,1990 Mazda RX-7 GT-X and new Aston Martin DB11.
New versions of the Super GT-spec Lexus RC F, Nissan GT-R, and Honda NSX, the X2014 (standard and junior), and the Nismo GT-R and Skyline GT-R V Spec were also created for three ew GT League levels, namely the GT-R Cup, Red Bull X-Junior Series, and All-Japan GT Car Championship.
JDM fans will be happy to try the cars on the new Japan's Tsubuka circuit while a new VR Time Trial mode and other smaller add-ons feature.
https://www.youtube.com/watch?time_continue=83&v=Ke23UsJAY6Q