Hondata will allow owners to squeeze more power out their Civic Type R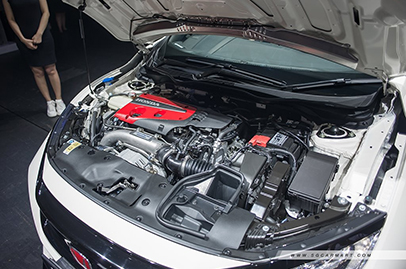 When we interviewed the Hideki Kakinuma, Assistant Large Project Leader of the 2017 Honda Civic Type R, he said that the engine could be tuned for more power...
True to his words, Hondata, a well-known California-based tuning company that specialises in Honda, has released a tuning package for the hot hatch.
Using its FlashPro kit, the latest FK8 turbocharged 2.0-litre in the Civic Type R is said to be able to gain a tidy increase of 47bhp and 98Nm of torque over its factory output of 316bhp and 400Nm of torque.
Bear in mind this jump in power does not require any other modifications. If there are any, owners of the hot hatch might even gain more power.