Is the BMW M5 or the Mercedes-AMG E63 S a better sideways machine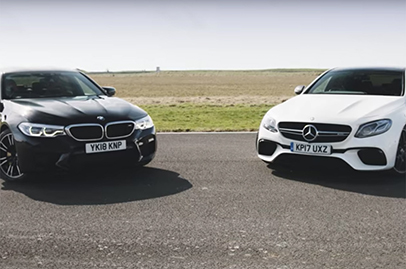 With both the BMW M5 and the Mercedes-AMG E63 S having a horsepower output around the 600 mark, both should have ample power to drift.
And with both having the latest all-wheel drive system that allows the driver to disengage its front axle fully, it is only right that someone finds out with car is the better sideways king.
While, this question might be irrelevant to non automotive enthusiast, Auto Express went ahead still to carry out this test in the name of science...
https://www.youtube.com/watch?time_continue=46&v=bG5DEyssZgE