Toyota reveals plug-in hybrid variants for Altis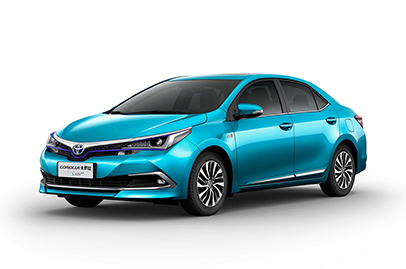 Toyota has announced that it plans to launch ten electrified vehicles in China by 2020 at the current Beijing Motor Show.
With that in mind, the Japanese company unveiled plug-in hybrid versions of the Corolla and Levin. Looking very much similar to our Altis other than a slight change of its front bumpers, both cars are said to have an electric-only range of at least 50km. It is slightly lesser than the current Prius plug-in hybrid's range of 68km.
Other details remain unknown and the vehicles will become the first Toyota plug-in hybrid to built outside of Japan.
Besides introducing the Corolla and Levin plug-in hybrids, Toyota also revealed plans to offer an electric version of the C-HR without giving out any further details.