Volkswagen Sweden makes phone cases with metal from phone-related crashes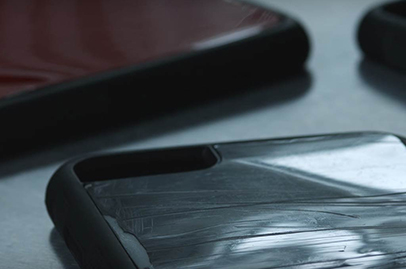 To cut down on accidents related to usage of handphones while driving, Volkswagen Sweden has released phone cases that use metal from crashes.
In a collaboration with brand management company NordDDB, 153 examples of the cases have been created, mirroring the number of serious road accidents that happened in Sweden in February. All the cases are handmade and feature a unique number.
Volkswagen Brand Manager Johan Karlsson said the cases act as a 'silent reminder' to not check your phone while behind the wheel.
Despite making it illegal to use a phone while driving recently, there has been no impact on the country's accident rate.
https://www.youtube.com/watch?time_continue=71&v=L4r5_-eEkL0