Kim Jong Un's car rumoured to have a personal toilet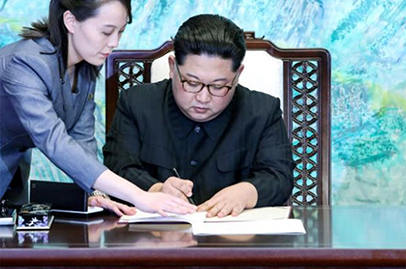 Kim Jong Un, North Korea's leader, reportedly has a personal toilet that follows him around when he travels around.
As seen in The Washington Post which was covering the historic peace talks between the two Korean countries, Kim Jong Un's portable toilet is said to be installed in one of the Mercedes-Benz's S-Class that he moves around in.
An ex-North Korean Guard Command worker explained in the article that the toilet isn't just for convenience as the leader's excretions contain information about his health status and they can't be left behind. Unsurprisingly, no one else is allowed to use his private toilet.
Photos by Reuters.