BMW M5 Competition Package details leaked
Thanks to forum users on Bimmerpost, details of the BMW M5 Competition Package have been leaked out on to the internet.
With an extra 25bhp and 50Nm of torque, the enhanced M5 will be pushing up to 625bhp and 800Nm of torque. Despite the additional increased in power, its rival, the Mercedes-Benz E63 S still has 50Nm more torque but loses out 22bhp to the BMW M5 with a Competition Package.
All the extra power will allow the sedan to complete the century sprint in 3.3 seconds, one tenth faster than the standard variant.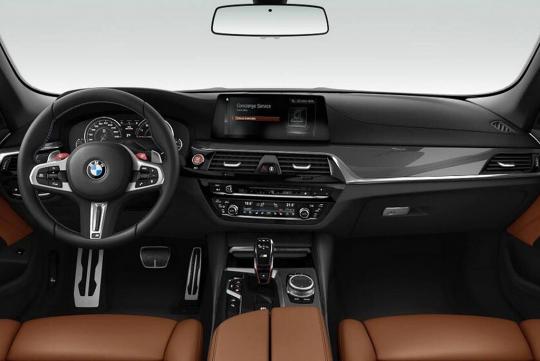 Elsewhere, the car gets a revised exhaust and suspension system, new rims and minor refreshed trimmings inside and out.