Bumblebee to have his own movie in Transformers Franchise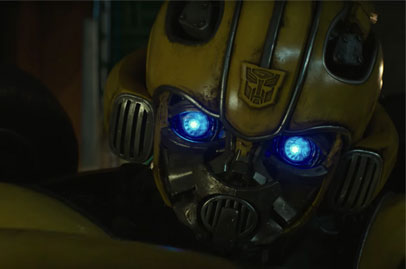 Paramount Pictures had is taking a step away from the regular installment initially named as Transformers 7 to something that we would have least expected; Bumblebee.
Director Travis Knight has who wowed both critics and audiences at his animation company Laika, and made his directorial debut with the Oscar-nominated Kubo and the Two Strings (2016), is entering the world of live action with a prequel to Transformers (2007) replacing Michael Bay.
The film is set in the 1980s on the California coast, Bumblebee finds the titular Autobot in a younger state than he first appeared in 2007. In Transformers, he was described as a teenager, but his smaller stature, design, and body language suggest a more child-like quality to the character in this film. While the Transformers movies were always supposed to be partly geared toward kids who bought the toys and watched the cartoons, there was always a bit too much of Bay's sense of humor, auto-fluid bloodshed and unrestrained male gaze for the films to feel entirely like juvenile ventures.
Positioning Bumblebee as a younger character may be a way to re-introduce younger fans to Transformers. Though older fans shouldn't be worried, as Knight is known for creating emotional complexity and mature life-and-death stakes at Laika.
.
Check out the official trailer by Paramount Pictures released just a few hours ago and let us know if the comments what you think? Are you with team M.Bay or team T.Knight?