Modded Volkswagen Jetta to attempt new speed record
Volkswagen will be sending a modified Jetta to set a new speed record in the BGC/G class at this year's Bonneville Speed Week.
Obviously far from production specs, the car you see here has been highly uprated. Starting from the outside, the car has a lower ride height, a set of more aerodynamic wheels fitted with special Goodyear tires and two parachutes. Inside, it is fully stripped out and only has things necessary for it to be operated.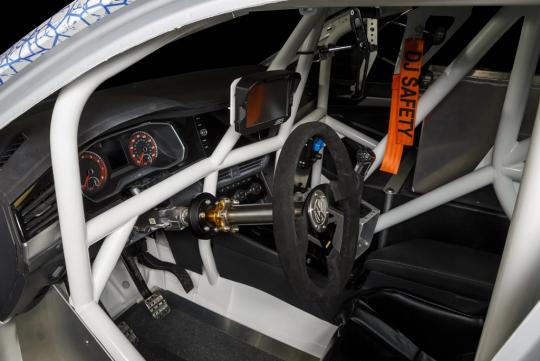 Built by THR Manufacturing, Volkswagen says that the car will be using a modified version of the company's turbocharged 2.0-litre four-cylinder EA888 engine without giving away how many horses it produces. The company believes that it is enough to allow the car to go faster than 335km/h and wants to showcase the 'potential performance that the EA888 engine can achieve with modifications.'